"We deliver everything that won't fit in your backpack"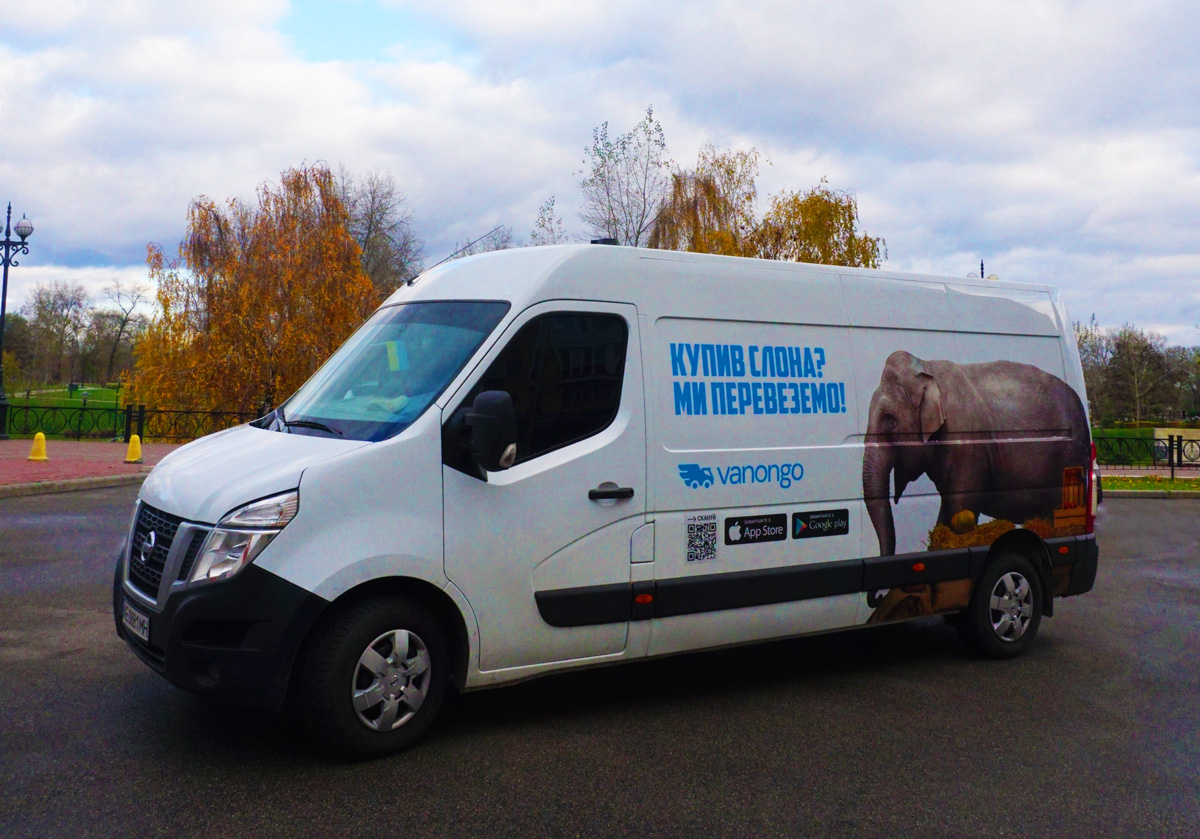 In 2020, Vanongo entered the Ukrainian market with a new last-mile delivery service. Vanongo is a technology company based in Estonia. The core business is software that allows business customers to place orders and track shipments and consumers to choose delivery times and track their orders in real time. We talked with Vanongo Product Director Katerina Rystsova to learn more about the product and the company's vision. The company does not have its own vehicle fleet but rather works with logistics partners. We spoke with Dmitry Bendalovskyi, Head of Business Development at Vanongo Eastern Europe.
— Please tell us more about Vanongo? How long have you been on the market and what niche are you targeting?
— Vanongo was founded in Tallinn at the end of 2019. It expanded to Ukraine in May 2020. First, we launched our delivery for individual customers, after which we deployed last-mile delivery for businesses. Our service works in the last-mile segment, where we deliver goods both between warehouses and to customers' doors.
— How would you describe the competitive advantages of Vanongo and how do you plan to compete with existing delivery services?
— Vanongo is more of a technology company, as we create software that overcomes the greatest challenges of the last-mile logistics market. Our key investments are in software, routing, and customer support.

Sometimes we do intersect with traditional logistics companies, though we work in different segments. Rather than competing with those logistics services, instead complement them by providing express and same-day delivery services. Our digital solutions take into account the needs of the end customer and help them stay connected throughout the entire delivery journey. Consumers generally view the last-mile delivery provider as part of the seller's brand. We provide a delivery with the customer in mind, so that they have a positive, lasting impression of the seller.
— And yet, how do you plan to differ, for example, from "Nova Poshta"? They also provide last-mile delivery (to their collection facilities or by courier). They are a strong player.
— Yes, I agree that this is a strong player. Our main focuses are same-day delivery and customer support. For example, we provide clients with the ability to choose a specific time window for delivery. They specify a desired delivery time, for example, from two to four, so they don't have to wait all day for a courier. We consider this to be an advantage.
— And how are you able to provide same-day delivery?
— Same-day is difficult, but it can be done. Our IT system is built for this, which distributes deliveries to certain locations in the city and predicts delivery times. We have a close understanding of the load and based on this use a certain number of couriers and are able to predict demand and match it with supply.
— You mentioned that you have certain locations in the city – are these warehouses or hubs within the city?
— Basically, we work with warehouses of partners or clients. .
— As an IT company, since you do not have a vehicle fleet, do you work with hired drivers?
— We can expand our vehicle fleet if it is a necessity, but it is, by and large, virtual.
— And under what conditions do you work with drivers?
— We have pre-determined pricing structures. They depend on whether it is a B2B or B2C market, what type of vehicle is used: a small minibus, minivan, truck, whether it is refrigerated, and whether you need a loader. We also take into account the time and mileage required to complete the delivery, and the weight of the cargo. The final amount paid out to drivers depends on a myriad of factors.
— If you work with third-party delivery drivers, how do you manage them?
— When signing a contract with a driver, we evaluate them based on an array of factors, ranging from the number of past accidents, criminal record, and so on. We have a customer support department that periodically calls customers and asks for feedback on the service provided. We have managers who spend part of their time at our clients' locations, and there are managers who travel with drivers. It is extremely important for us to understand which driver is providing a good level of service. Moreover, each B2B client has certain requirements and scripts that are followed.
— Do drivers install your application on a smartphone, where they see and mark orders?
— For every order they see what time they need to arrive, who to contact, what to pick up, and what they will be paid. This is our in-house software, which we are constantly improving. It is used by drivers, by our operators, also by our clients.
— What delivery fleet can a large client depend on currently? How many deliveries can you provide?
— We have 144 delivery vehicles in Kiev. The fleet can expand rather quickly if necessary. There are many companies on the market with vehicles that are not fully loaded or only 20% loaded. Therefore, we usually enter partnerships with such companies and use their capacity. Each vehicle is capable of delivering 10–20 deliveries per day.

For example, if there is a business client with a small number of orders per day, our system allocates them the nearest cars, where a car on a different route can pick up orders and deliver them where necessary. This is how we achieve efficiency with fewer vehicles while delivering more cargo, reducing pollution, and helping companies reduce logistics costs.
– How is the data integration process carried out?
— For big clients, we provide API integration capabilities. For small clients, there are two potential schemes: the admin panel, with which they can place orders on their own, and "integration" using an excel file. The ideal scheme is, of course, API integration, but we are ready to support businesses that are just starting to develop and cannot integrate via API.
— How many deliveries are carried out for business clients, and how many for individuals?
— 80% of deliveries are for business clients
— Logistics is a rather complicated business process and in the modern world one cannot advance without automation. How do you automate your processes?
— We have advanced dispatching and demand forecasting systems, which we continue to develop. They are already operational and guarantee precise delivery without delays and make up the core of our platform. We support routes with multiple pick-up and drop-off points, including door-to-door delivery. We analyse available historical data when calculating routes.
— Do you plan to compete with services such as Glovo or Rocket?
— This is not our priority, at least in Ukraine. We deliver anything that does not fit in a backpack, and we have slightly different economies of scale which lead to significant reductions in prices, but not the speed of delivery as with these companies.
— And what about the delivery of food from supermarkets?
— Yes, to date we have had requests from grocery supermarket chains in the B2B segment. We plan on cooperating with them in the near future and are ready to try ourselves in any segment with which we have points of contact.
— In which cities are you present, and which are you planning to enter? When do you want to reach the required volume of deliveries?
— We are represented in Kiev, Odessa, and Kharkov. In the near future we plan to launch the service in Lviv and Dnipro. I would also like to add that we are open to and constantly looking for new opportunities, so if we see demand and needs of business clients in other cities, we are always happy to support them. Moreover, we have experience, and perfectly understand how to develop in any new city. This is not a problem for us, and we are ready to scale very quickly.

We quickly reached a number of orders, that at some point seemed very difficult or even unattainable. Now we are no longer surprised by the figure of 10,000 orders per day. Naturally, we want more orders as we progress, which is not a financial interest, but rather a challenge for all members of the team.