VanOnGo delivery experience uses Google Maps Platform to disrupt the last-mile market further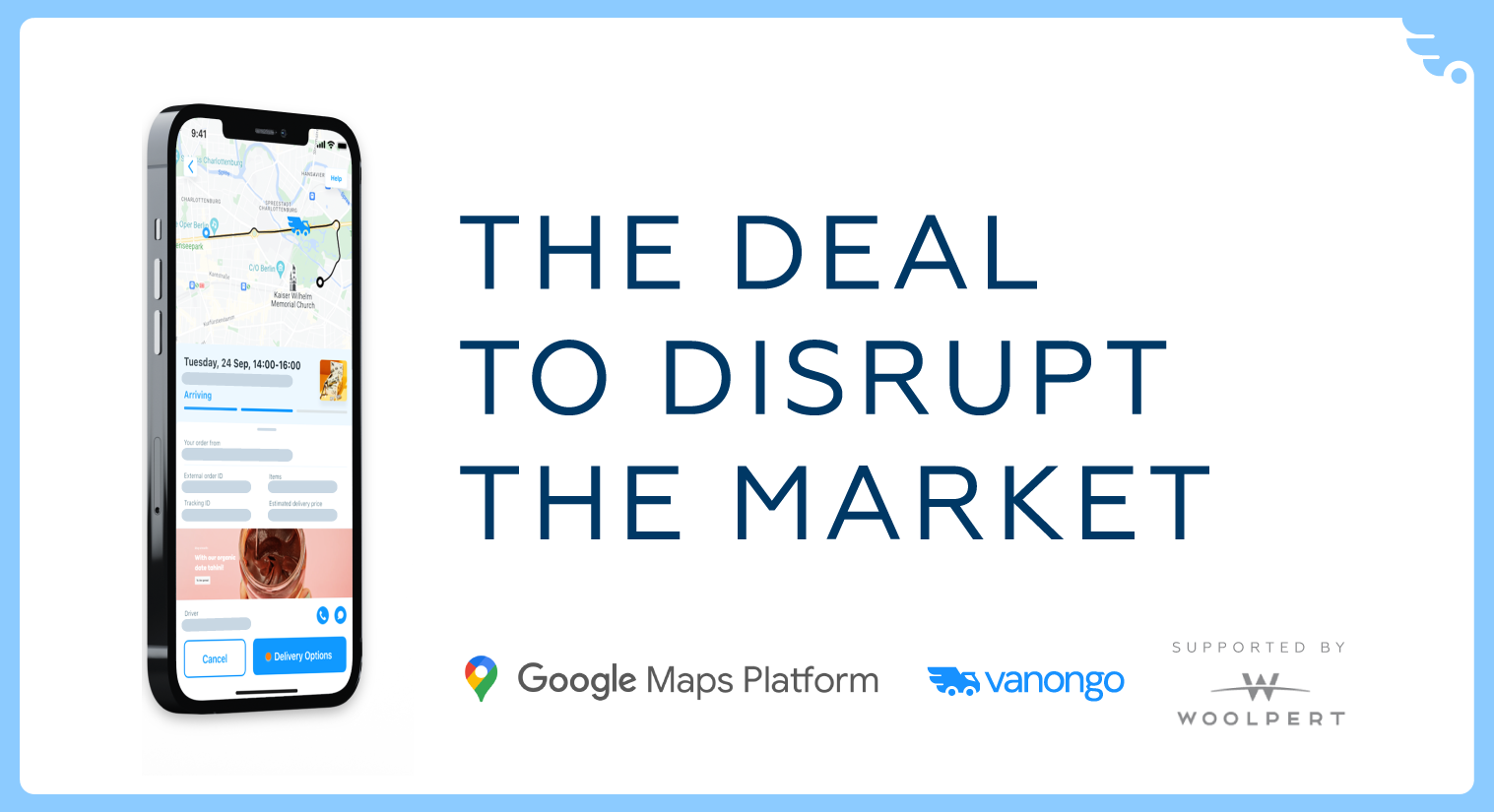 Double value turned triple. VanOnGo is a simple yet sophisticated delivery orchestration platform, Software as a Service, that connects and digitalizes last-mile delivery fleets with the click of a button. The consumers, merchants, fleets, and drivers' experiences have always been a critical element for the VanOnGo Team from the day of the company's incorporation. Implementing Google Maps Platform in VanOnGo tech will bring the user experience to the next level. This implementation is one of the market's most technologically advanced solutions for last-mile delivery space.
What's under the hood? The VanOnGo eco-system is now enhanced and relies on Google Maps Platform. VanOnGo Clients can leverage existing capabilities like Orders management, including QR code scanning, different proof of deliveries, Routes optimization and dispatching, Track and Engage, and also benefit from Google Maps Platform with Driver Routing & Navigation, Live Shipment Tracking, and Fleet Performance functions. The VanOnGo products components like the Client app, Driver app, and Control tower incorporate the best from both platforms.
This cooperation lifts the accuracy of VanOnGo's delivery, predictability, transparency, visualization, and UI using Google Maps Platform's rich information about the world.
Consumers now see the delivery vehicle or two-wheeler moving on the map in real-time with accurate delivery ETA and get constant notifications in case of any changes on the route. This reduces the number of "where is my order" calls as well as increases the first-try delivery rate.
Google Maps Platform's navigation built into the driver app helps optimize route itineraries and saves significant time. Drivers see traffic jam predictions and re-calculation the route and ETA based on that.
With VanOnGo's Control tower, you can see and manage all vehicles of your fleet on one map in real-time mode. Increased accuracy for VanOnGo routes planning and optimization engine helps to estimate timing based on Google Maps Platform historical traffic data.
"We're thrilled and very excited about what we think is the most technologically advanced solution in the last mile delivery market. Using Google Maps Platform's products is truly a very significant event for our company in particular and for the world of last-mile delivery in general. We are sure that in the next few months, we will see the results of this implementation!", - said the company's co-founder Slava Levchenko.
VanOnGo's implementation was supported by Woolpert, an award-winning Google Maps Platform partner that recently expanded into the Europe, Middle East, and Africa (EMEA) region. Woolpert's Digital Innovations division helped integrate Google APIs into VanOnGo's commercial platform, increased the implementation's speed to market, helped manage compliance, and provided additional technical support to benefit VanOnGo and its clients.