The Importance of a Top-Notch Delivery Experience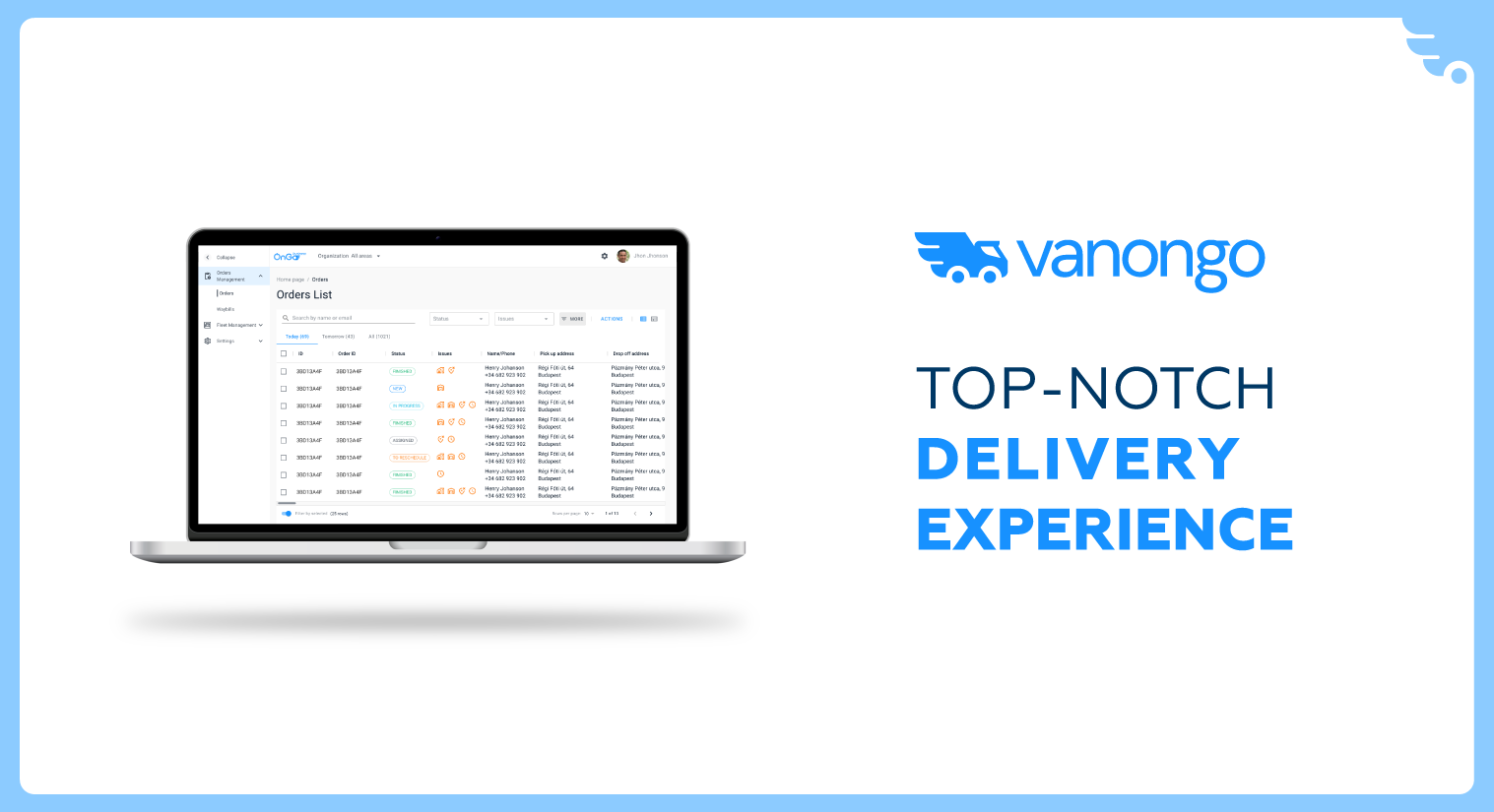 As a business, you invest time, effort, and resources into acquiring new customers. You want to make sure that their experience with your brand is positive from start to finish. However, it's easy to overlook the final hurdle in this customer journey: delivery.
The last mile service is the final opportunity to make an impression on your customers. A top-quality delivery experience can be the difference between a one-time purchase and a loyal customer. Meeting your customers' demands for convenient and trackable deliveries is essential in building trust and loyalty.
By taking control of your delivery quality, you can ensure an end-to-end positive experience for your customers. This way, you're not just relying on a delivery provider and hoping for the best. You also have direct access to your customers' feedback on their delivery experience, allowing you to continuously improve and evolve.
In conclusion, investing in a top-notch delivery experience can have a big impact on your customer relationships. It can increase customer loyalty, encourage repeat business, and create a positive end-to-end experience for your customers. Don't overlook the importance of the last mile in your customer journey.
Consumers today expect nothing but the best when it comes to delivery services from their trusted brands. From tracking updates to punctual deliveries, the demand is clear. In fact, research shows that 93% of customers want updates throughout the delivery process and over 50% want real-time order status. Brands that fail to provide visibility in the delivery process run the risk of losing customers, with 47% of customers unwilling to reorder and 48% unlikely to buy again from companies with late deliveries.
To meet these high expectations, clear communication is essential. Accurate estimated time of arrivals (ETAs) can make all the difference for your customers, avoiding confusion and frustration and making the delivery experience as convenient as possible.
That's why it's important to choose delivery software that allows you to provide accurate ETAs and tracking notifications, easily editable and customizable from the software admin environment. And, to ensure a seamless delivery experience, the software should also communicate smoothly with your drivers and the customer-facing tracking interface.
In conclusion, clear delivery communication is key to meeting consumer expectations and ensuring a positive delivery experience. Look for delivery software that gives you the tools to provide accurate ETAs and real-time tracking notifications to your customers, and watch your business thrive.
Our system allows you to import data via API or XLS, providing you with real-time visibility of your fleet and enabling you to optimize your delivery routes. This leads to cost savings and improved customer service.
We offer a pay as you use business model, with no subscription or integration fee. This means that you only pay for the services you need, when you need them.
If you want to improve your last mile delivery, join us today and start optimizing your fleet and reducing your delivery costs. Don't miss out on this opportunity to streamline your delivery operations and take your business to the next level.
Sign up now and start seeing the benefits of our delivery management system.