People in France and Germany can help Ukrainians with one click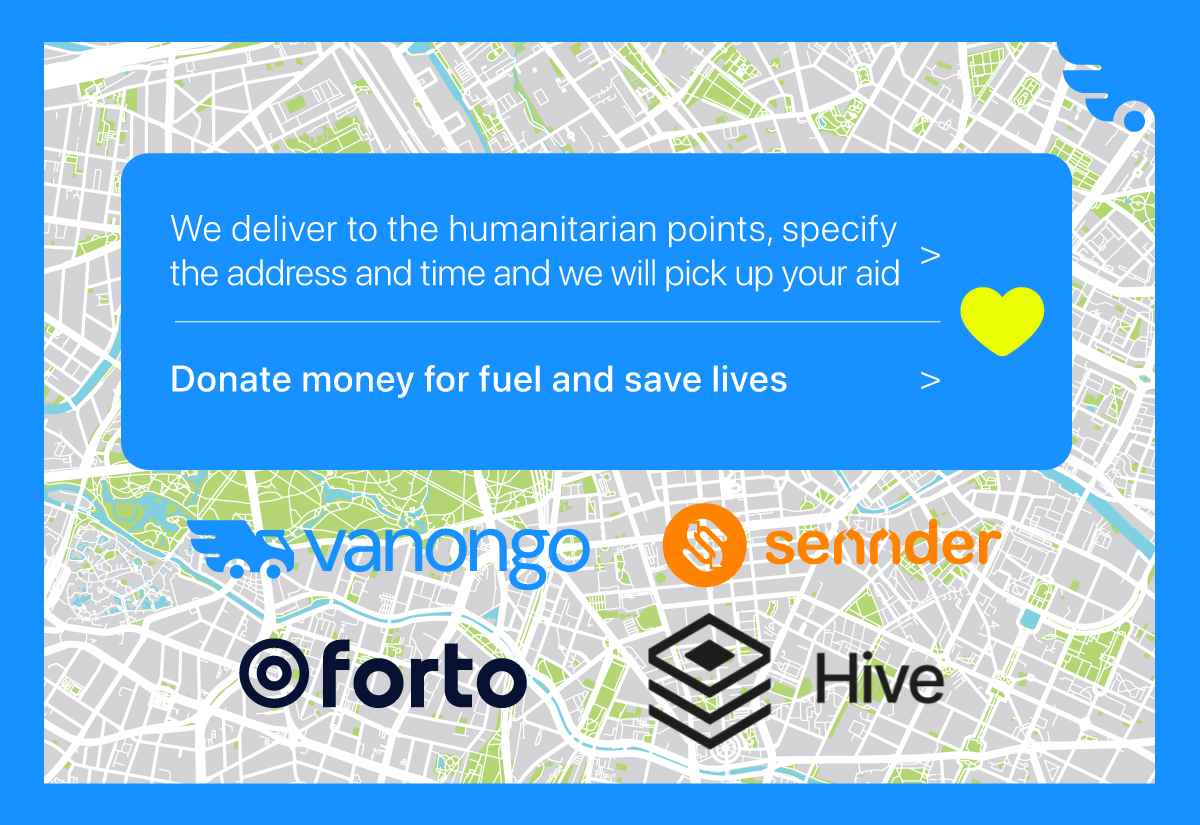 People in France and Germany can help Ukrainians and Ukraine with one click!
Since the 24.02, the Vanongo Team has successfully delivered more than 10,000 tons of humanitarian aid to and within Ukraine. And you can also contribute and help in no time.
With the new version of the Vanongo Client App, you can easily :
To maximize the outcome and avoid any blockers for people who want to help, we tried to optimize the humanitarian aid collection process as much as possible.
Two simple steps to #donate, please specify (functionality available to citizens in Berlin and Paris):
The address where you want us to pick up the aid from (home, office, warehouse, stores, shops, etc.)

And the convenient time window when you expect Vanongo delivery partner to come and collect
And the Vanongo Team will handle the rest – no charges to be applied!
It becomes possible due to joining efforts with Hive, Forto and Sennder. Thanks to these companies, there is a place to consolidate aid in smart warehouses of Hive and further transport them to Ukraine with Sennder colossal support.
If you want to contribute to people in need but do not live in #Berlin or #Paris, you can still support with a donation for #fuel. We work with many humanitarian organizations and hope to make this functionality available in other European cities soon.
For more details on the project, process, and recipients of the aid, please refer to Logistics for Ukraine
We want to thank everyone who already donated and keep donations to the Logistics that save lives.