Charting Growth: Our Journey from Google for Startups to Global Alumni Summit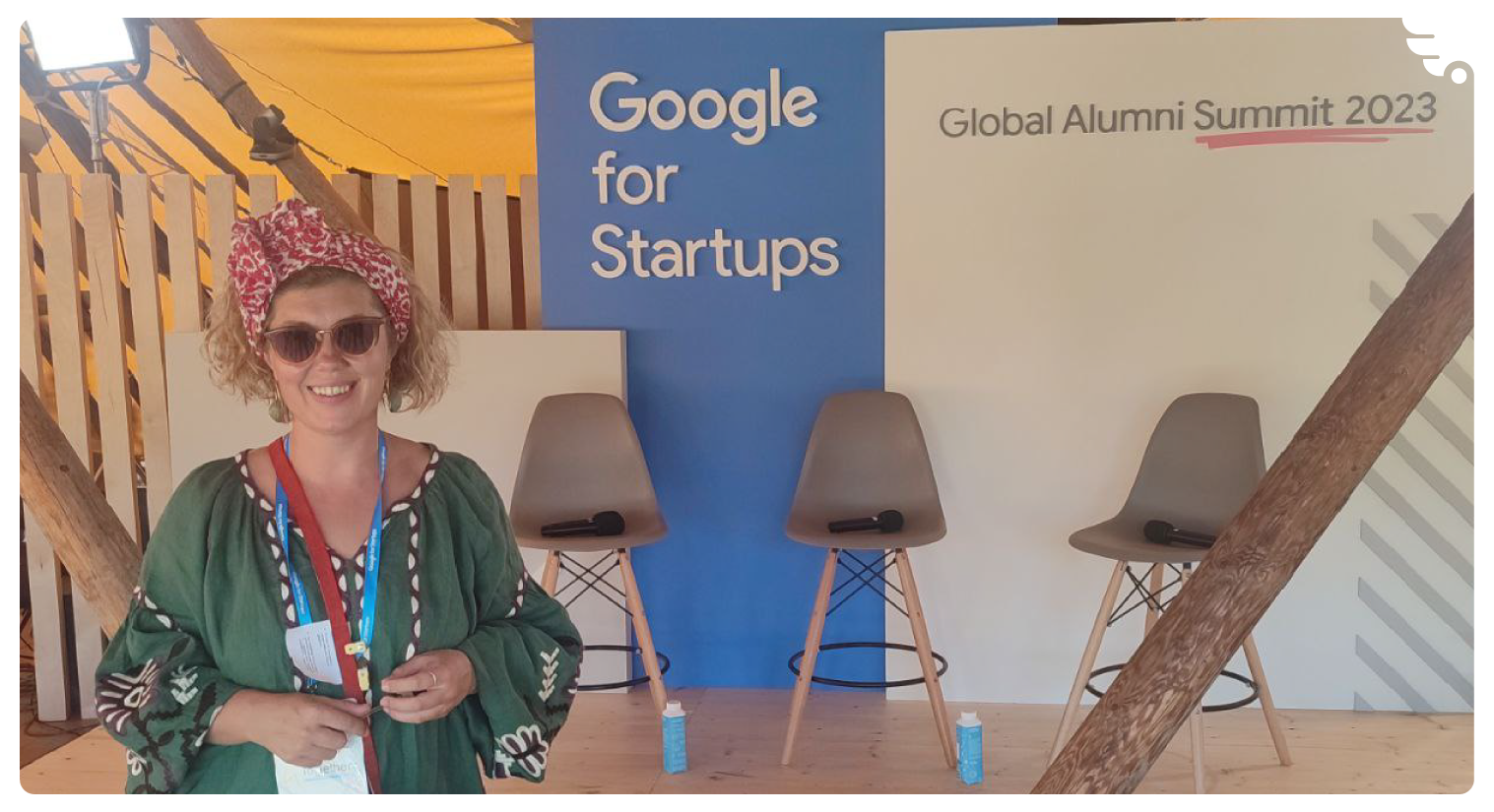 Over the past six months, we took part in the Google for Startups program, which provided us with mentorship, networking opportunities, essential tools, and the privilege of being hosted in the welcoming Warsaw Campus. The pinnacle of this incredible journey was VanOnGo co-founder Maryna Chepurna's participation in The Global Alumni Summit in San Francisco, California, where she engaged in the exchange of knowledge and experiences with startup founders from around the world.
The #GlobalAlumniSummit2023 held in the scenic backdrop of Mountain View, California, was truly a transformative experience. This exceptional event not only sparked inspiration but also provided a treasure trove of invaluable insights. It was a testament to meticulous planning and flawless execution, leaving all attendees in awe.
Gathering 70 exceptional founders from 13 diverse countries, the summit created an atmosphere of unparalleled creativity and collaboration. Each participant brought a unique perspective, enriching the discussions and fostering an environment ripe for innovation.
Set against the backdrop of sunny California, the event offered not only a platform for networking but also a stage for engaging talks and interactive sessions. From the early morning discussions fueled by coffee to the late-night brainstorming sessions, every moment was a chance to forge meaningful connections with fellow entrepreneurs.
The lineup of speakers, representing the pinnacle of Google's expertise, delivered insights that went beyond industry trends. Their personal anecdotes and practical advice added a layer of depth to our understanding of the startup landscape.
However, what truly set this event apart was the vibrant diversity of attendees. Beyond their entrepreneurial prowess, some even showcased their musical talents! This shared enthusiasm created an atmosphere of camaraderie and purpose that was both refreshing and invigorating.
The Global Alumni Summit 2023 will remain etched in our memories as a beacon of inspiration and a testament to the power of collaborative innovation.
A professional basketball player and a highly successful coach in the National Basketball Association (NBA), Phil Jackson, once said: 'The strength of the team is each individual member. The strength of each member is the team.' And it's true.
Kudos to the people who invited us to become part of this fantastic team and made it all happen:
Gibran Khan, André Barrence, Hannah Curran, Danny Navarro, Agnieszka Hryniewicz-Bieniek, Yuval Passov and rest of the Google for Startups Team!