COVID-19 Impact on e-commerce and last mile delivery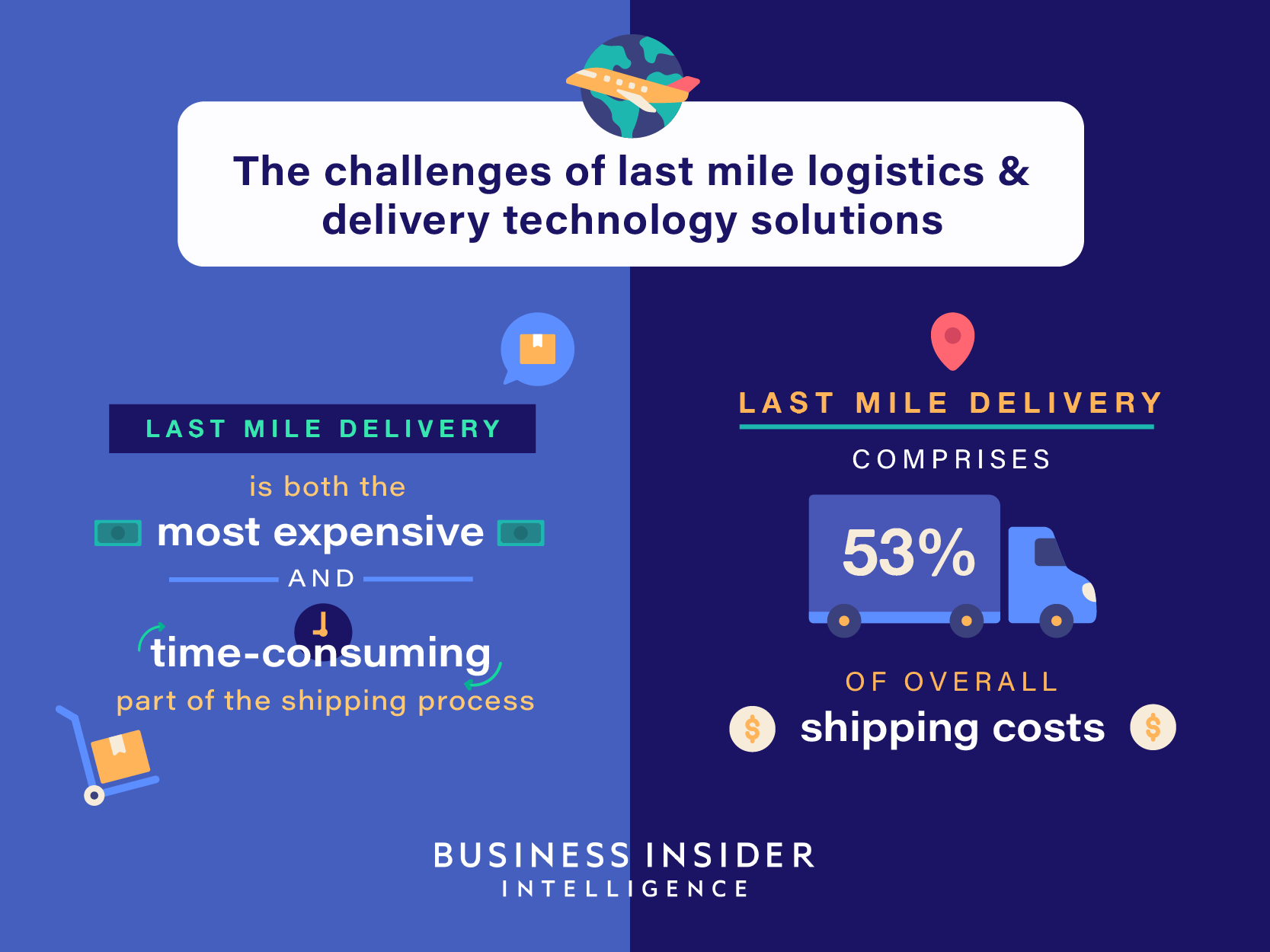 Last-mile delivery
The most challenging aspect of the whole supply chain has always been the last mile of each and every distribution. Despite the last mile being the shortest part of any good distribution path, it is the most expensive and time-consuming leg of the entire shipping process due to the complexity of delivering to locations without loading docks and easily accessible road infrastructure. Research shows that it accounts for up to 53% of overall supply chain costs.
At the same time, as well as being the most complex part, the last-mile delivery experience is one of the most consumer influencing, buying decision factors. In fact, according to Capgemini, consumers satisfied with the delivery service spend 12% more with the retailer.

And to be frank, not many Small and Medium Enterprises (SMEs) have had the chance to capitalize on the benefits of the last-mile delivery value. In many cases, logistics was a cost center rather than a competitive advantage.
COVID-19 and pandemic
Since the pandemic, the buying experience situation has significantly changed.

According to Autotech Ventures, a Silicon Valley venture-capital company focused on the future of transportation; "The pandemic is the most important factor in the digital transformation of enterprises. The old, traditional way of doing things just doesn't work. People are waking up to the realization that we have to have more machines, we need to build robustness, we need to diversify supply chains. Coronavirus has accelerated the reorganization of supply chains by 10 times."

Online buyers' expectations about delivery times have changed forever. The benchmark currently is Amazon, with their next-day delivery service, but that's not enough and consumers are now looking for same-day delivery. As the pandemic has dramatically increased customer demand for e-commerce, a reliable transport company is crucial for SMEs to sustain business efficiency and make deliveries as convenient as possible.

The quickest and easiest way to improve the cost baseline is to work with last-mile logistics service providers. Owning a delivery fleet is not feasible for SMEs because of the additional capital investment, not to mention the effect on cash flow caused by the cost of operations and maintenance. Which means, outsourcing the last-mile deliveries to logistics firms mitigates expenditure issues and also addresses ad hoc orders more flexibly.
VanOnGo for Businesses
VanOnGo for Business helps with first/last-mile delivery as a service and provides transparency, predictability, and same-day delivery service.

Contrary to what most SMEs might assume, instant delivery is not expensive. VanOnGo helps to boost overall business performance. We provide tailored packages to address each company's specific logistical needs with a business support team and provide SMEs with 24/7 assistance. VanOnGo offers a competitive advantage for an affordable budget and helps win in today's price-sensitive market with a more for less paradigm.