Congested cities and sustainability – if the last-mile delivery with bicycles is the answer?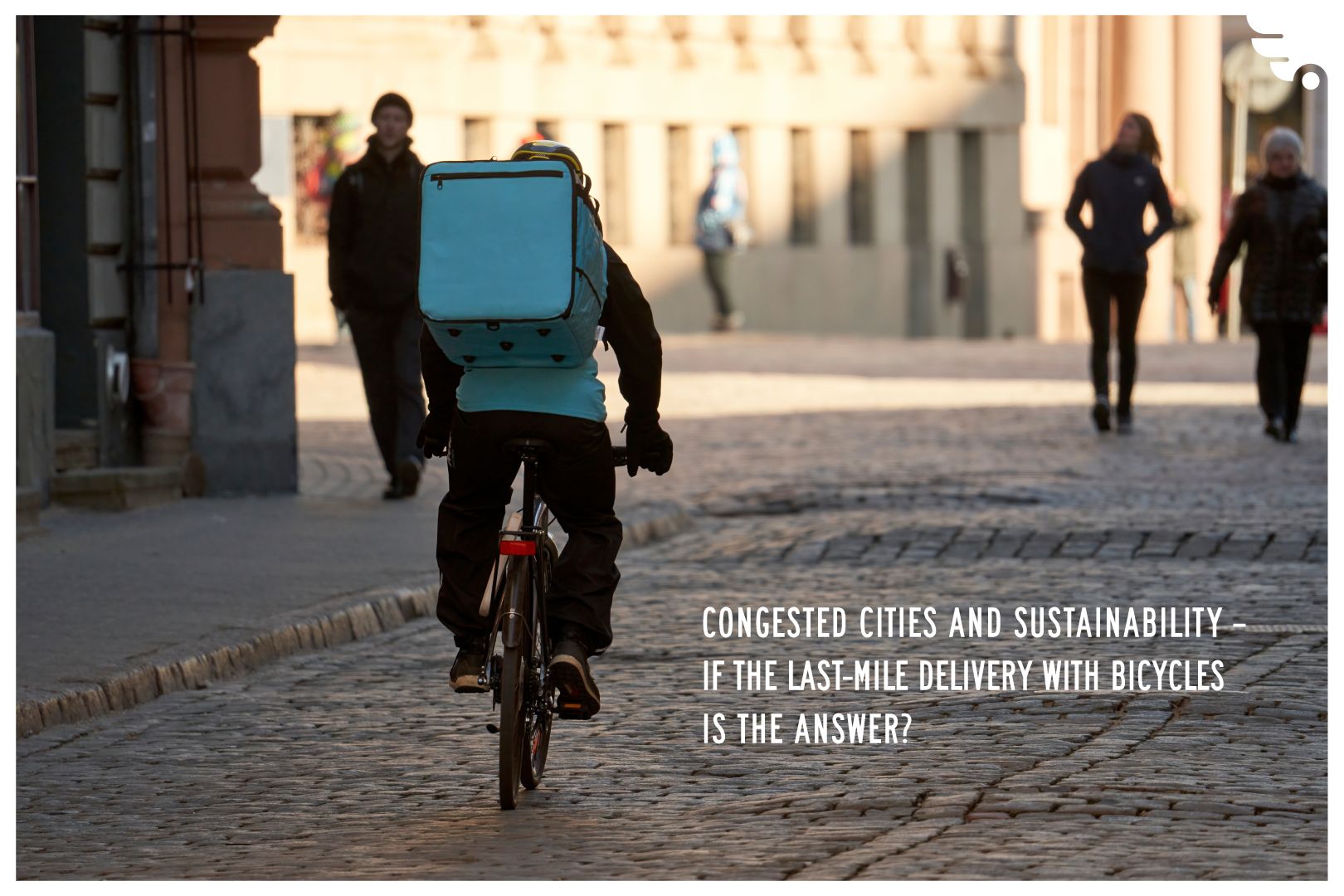 Many Enterprise companies share and declare the sustainability values and try to reduce their carbon footprint. The obvious and the easiest way was to ensure the short trips with the bicycles or electro scooters and promote it as a contribution to being green, but is there a tangible impact on the pollution reduction in the city?
We need first to consider the significant impacts factors on the pollution in the high-density cities when it comes to last-mile delivery and to understand what service the last mile delivery with the bicycles are replacing.

The most significant impact on the pollution is caused by the traffic jams with the mid and large vans and trucks. For example, suppose the van cannot find a parking place close to the destination. In that case, the van is driving around or parking on the street and blocking the road, causing congestion resulting in additional air pollution. At the same time, if you need something urgent and not heavy (as you cannot deliver a TV set or washing machine with the bike) you can use public transportation as an alternative to fast bicycle-based delivery. And we all know that public transportation is the most efficient in terms of sustainability. So, it means that the classical approach with the bikes and last-mile delivery has replaced the smallest in terms of the impact on sustainability factors while the most significant factors remain untouched.
The conclusion is to focus on the most significant impact factors of sustainability. They are not as easiest to address and require intelligent dispatching and real-time routes updates systems according to the traffic situation and data collection and information gathering regarding the nearest free parking places and do not introduce congestion on the narrow European streets.
Combining the automotive experience and unique know-how in AI-based dynamic routing and dispatching systems, we are working on a solution that reduces congestion and ensures the most significant impact on pollution reduction in the cities. If you want to know more about how the VanOnGo contributes to and focuses on the major factors of sustainability in the urban area, please write to info@vanongo.com, and we will be happy to follow up.