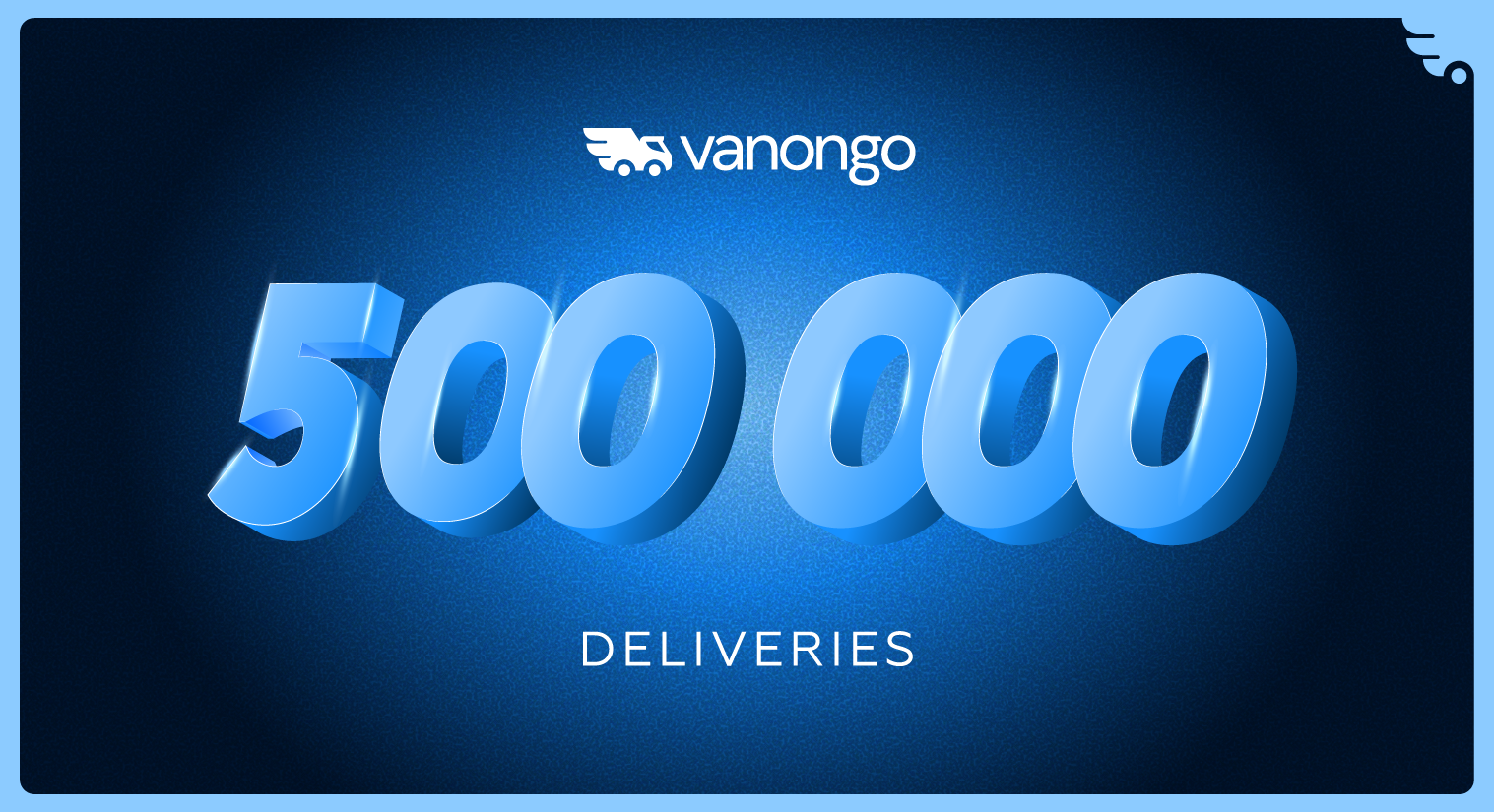 At the end of the challenging yet fruitful year of 2022, the VanOnGo Team achieved a significant milestone – 500 000 orders have been successfully processed and delivered via the VanOnGo platform.
This achievement turned real thanks to the joint work of all departments, start-up-minded Team spirit, and cooperation with one of the largest e-commerce marketplaces in Central Asia - Kaspi.kz. Kaspi was awarded, for the third year in a row, first place in the rating of the largest online trading platforms, TOP KZ Retail E-Commerce. Also, we want to appreciate the trust and belief in the company's innovative approach from other Clients in Germany, Poland, Romania, Azerbaijan, and Ukraine.
"We, as consumers, keep facing many issues and old-school service when it comes to last-mile delivery, and all of us have come together to change this forever. All this became possible thanks to an advanced dispatching and routing system and a consumer-centric digital delivery experience, which the company improves daily. The system supports routes with multiple pick-ups and drop-off waypoints, including door-to-door delivery. So half of the million smiles and positive emotions have been delivered to end consumer", - said Aleksey Denysyuk, co-founder of the company.
The most challenging part of every distributor's supply chain was always the last mile. Although it is the shortest part of the journey to the end customer, it is the most expensive and time-consuming part of the delivery process because the old urban infrastructure lacks easy access to loading docks and complex road infrastructure. According to various sources, the last mile accounts for up to 53% of all supply chain costs.
VanOnGo solves these problems. The VanOnGo SaaS product helps turn the delivery function from a challenge to a competitive advantage.
"In 2022, we participated in many conferences and events in Europe and the US, where we had the pleasure to talk to several hundred people: business owners of small and big logistics companies, supply chain professionals and consultants, partners, retail brands, e-commerce marketplaces, and investors. We always heard fantastic feedback on what we have been trying to change and make differently. With every feedback, I am increasingly convinced that we solve the real problem and that our product delivers outstanding value to the market!, - comments Slava Levchenko, co-founder VanOnGo, - We will not stop there, we will continue to work hard. The 500 000 orders are what we anticipate processing within a single day in the future. I am confident that new records are waiting for us!"
The delivery experience platform is accessible to all companies: retailer brands that deliver on their own or logistics companies, regardless of the location and size of the fleets. Today, we operate in the following countries worldwide: Germany, Poland, Romania, Italy, Czech Republic, Ukraine, Azerbaijan, and Kazakhstan, and remarkably close to launching the UK and Finland.